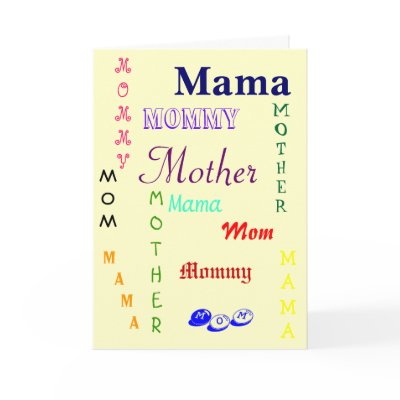 I'm teaching Charlie to call me "Mama".
I like it better than "Mommy" for some reason, it sounds warmer to me.
It's more caveman.
More Elvis.
Sometimes I slip, because "Mommy" is what I grew up on, and it's hard to change these types of things mid-stream. She has an easier time saying "mama" anyway. It's such a perfect sounding word, coming out of her mouth, even when she is insistently, impatiently, screeching: 'Ma-maaaaaaaaaa!!!!!!!! Ma-maaaaaaaaaa!" it always gets my response.
I'm curious, what do you like to be called and why?